The entire process of character design sells me every time.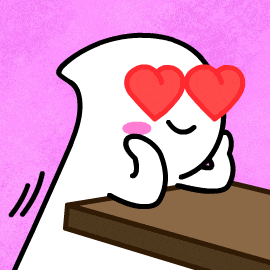 I also enjoy Kohei Horikoshi's storytelling abilities.


Izuku Midoriya's dream is to become a superhero, like his idol, All Might. The problem with that idea is that Midoriya belongs to the minority of people on his world who were born without a Quirk, a superpower. His former friend Katsuki Bakugo, who has a powerful Quirk naturally gifted, rubs this in at every opportunity, calling Midoriya "Deku" (no good qualities.) Midoriya has been training hard, but even when he meets his idol, he's told that there's no way he can become a superhero if he doesn't have any powers.

But then Midoriya proves he has the heart of a hero, attempting to rescue Bakugo from a powerful villain despite not having a chance of doing so. All Might reveals that there is a way Midoriya can earn a Quirk, and go to U.A. High, the magnet school for aspiring superheroes.


The setting is an alternate Earth where superpowers began appearing about five generations ago–it's not clear if it's the present day with vast changes, or a future where fashion and technology stagnated. Eighty percent of the population was born with some sort of power called Quirks. Most Quirks are pretty minor (has tail, can attract small objects to hand from a foot away) but others are very impressive (Bakugo can create fiery explosions from his sweat, Mount Woman can become a giant.) There are many criminals who use their quirks for evil, so there are professional superheroes who stop them.

There's a lot to like about this series. Deku (as everyone winds up calling him) is not the idiot hero so common in shounen, but a thinker who wins battles and solves problems with observation and planning. Even when he earns the powerful Quirk "One For All" the power is hard to use, so his brain is his greatest weapon. And yet he still possesses the compassion and courage of a genuine hero.

There's also a good supporting cast. Bakugo makes a strong contrast as the kid who has had all the advantages handed to him by birth and takes it as his rightful due. His arrogance and sense of entitlement make him an ass, and he doesn't lose much of that even after learning that no one at U.A. is going to put up with him. He does, however, quit with the bullying after events in Volume Two.

Unlike other school-based series, where we only follow the hero and a handful of his friends, every classmate is a distinctive person and many will get spotlights in future volumes. There's also an assortment of teachers with varying personalities.

Onto the real gem, ~ the villains ~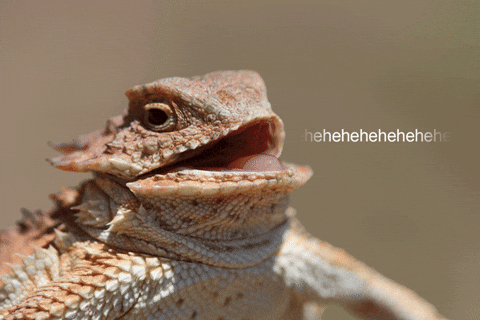 Studies have proven that we are more likely to sympathize with characters who are like us. They often portray good guys in movies as nearly perfect, and it's hard to relate to them. We all have our own imperfections and a dark side. So, villains are often more realistic than good guys are.
Modern antagonists aren't 100% evil. They're complex and troubled characters who have their own story. But many antagonists actually have their point which we see, and often even accept. We see what they're going through and what they're thinking, and we can't help but empathize with them.
And they push boundaries.
We usually follow the rules and behave according to social norms. Antagonists act the way they want to, without caring about anybody else's expectations or being limited by them. They won't say pleasant things just to be nice. They'll tell you what they think. They're free, and that's what we probably want for ourselves. So, we admire them for it. They're controversial, and we like to analyze these characters and their actions.
Modern books/movies do a good job of emphasizing they're not pure evil. There's something that won't let them be good. There's some internal conflict constantly going on within the character that we just find fascinating.
We all know what usually happens to good guys. They do the right thing and then they win. They survive, beat the antagonist, and save the world. Also, you can't predict their actions. There are few options aside from the right thing to do for the hero. But there're many absolutely crazy possibilities for the villain that we couldn't come up with even in our wildest dreams. And this makes us interested in watching them.
If you have yet to catch up on chapters of My Hero Academia's manga, here's your spoiler alert.
When the pro heroes launched their raid against the villains' headquarters, there was no telling how it would go, despite all their trying, the heroes could not keep a handle on this raid, and it has given the villains one of their biggest wins yet. One of the primary functions of the League of Villains hasn't simply been to control the world in order to "live their lives as they wish", but to eradicate the public's trust in the heroes that protect their world. The world has been empty of a "Symbol of Peace" since All Might lost the use of his power while fighting against All For One.
Toward the end of Season Four's anime, Endeavor tried his best to fill the role that was left by All Might's departure, not just by using his insane levels of power, but also by assuring the public's state of mind. While he could do so briefly in defeating the High End Nomu with the help of Hawks, the Paranormal Liberation War has changed things up.
Killing the heroes has never been the main goal of Shigaraki and his crew, with the villains setting a plan into action that doesn't just give them no opponents in their way, but to take control of the different levels of government as well thanks to Re-Destro. With Endeavor's backstory, and torment that he put his family through, revealed to the public, trust in him has eroded. Shigaraki might not have killed Deku and stolen his Quirk, but he perhaps won something even greater by instilling the public with a sense that they could no longer trust the heroes that have sworn to protect them, opening a path for the villains to potentially earn that trust with lies and deceit.